governWell Consulting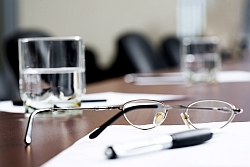 Some clients need direct, hands-on assistance with their governance development. governWell™ can work with you to accomplish the governance improvement outcomes most vital to your success. 
Governance Practices and Performance Assessments
In addition to the governWell™ toolkit, we offer a comprehensive and robust governance practices and performance assessment service.
Our assessment includes front-to-back development of a board assessment guaranteed to identify governance risks and create governance gain. Our service includes:
Governance assessment criteria proven over decades to successfully measure governance practices and performance
An easy-to-use online survey ready to go
Development of an organization-branded online assessment survey
Compilation of results and development of a comprehensive report of findings
To download a sample governance practices and performance report, click here.